The 7 provinces of Costa Rica
Costa Rica is a top destination for those seeking adventure, relaxation, and international business opportunities. Located in Central America, the country of Costa Rica is home to seven unique provinces that offer something for everyone. Whether you're looking for golden beaches and stunning sunsets along the central Pacific coast or breathtaking mountains in Cartago Province, it's all here waiting to be discovered. In this post, we will examine each of these 7 Provinces - Puntarenas, Guanacaste, San Jose, Cartago, Heredia, Alajuela, and Limon - what they offer luxury buyers or real estate investors who are interested in taking advantage of Costa Rica's booming economy. You'll find information on culture & lifestyles as well as some valuable tips on how best to make your experience memorable. Stick with us until the end of the post where you just might discover a hidden gem!
Introduce the provinces of Costa Rica and their geographical features
Costa Rica, with its sprawling landscape and dynamic biodiversity, is divided into seven distinctive provinces, each offering a unique blend of geographical features to captivate the senses of visitors and residents alike. The lush and fertile province of Alajuela, nestled among majestic volcanoes, is renowned for its nurturing soil and agriculture. To the south lies Heredia, which mesmerizes tourists with its verdant national parks and iconic Barva Volcano. Cartago is steeped in history as the country's former capital and boasts the stunning Irazú Volcano. Limón, stretching along the Caribbean coast, captivates visitors with its pristine beaches, rich Afro-Caribbean culture, and lush, picturesque rainforests. The province of Puntarenas affords splendid ocean views with its extensive Pacific coastline, while its Nicoya Peninsula shelters pristine bays ideal for aquatic activities. From tropical rainforests to captivating islands, the serene province of Guanacaste showcases incredible biodiversity while remaining culturally rich. Lastly, the bustling city life of San José sprawls across a meseta and is surrounded by postcard-perfect valleys and idyllic countryside. Each of Costa Rica's provinces epitomizes a microcosm of what makes the country an enchanting and highly sought-after destination.
Highlight Puntarenas – its beaches, national parks, lodges, and resorts
Nestled along the Pacific coast of Costa Rica, Puntarenas is an idyllic destination that effortlessly captivates with its stunning beaches, lush national parks, and luxurious lodges and resorts. The picturesque shoreline invites beach lovers to bask in the warm sun, with gentle waves catering to both enthusiastic surfers and tranquil swimmers alike. Venturing beyond the coastline, the region's national parks boast an incredible range of biodiversity, offering unforgettable encounters with wildlife and mesmerizing vistas across tropical ecosystems. Discover the enchanting allure of Puntarenas - a true paradise for the senses.
Explore Guanacaste – its natural attractions, wildlife, and secluded villages
Discover the captivating beauty of Guanacaste, a diverse region encompassing everything from lush rainforests to pristine beaches. As you explore its natural attractions, you will be entranced by the vibrant wildlife and authentic charm of secluded villages. This pristine corner of Costa Rica is home to a multitude of awe-inspiring national parks, including Rincon de la Vieja and Santa Rosa, where you can embark on hiking expeditions, search for spectacular waterfalls, or simply bask in the tranquility of your surroundings.
 On your journey, you will encounter an abundance of native wildlife species, such as monkeys, iguanas, and toucans, allowing for unparalleled opportunities to connect with the local ecosystem. And don't forget to take the time to visit some of the remote villages, where you'll discover age-old traditions and genuine hospitality that perfectly epitomize the warm spirit of Guanacaste. Engaging yourself in this enthralling Costa Rican destination will guarantee a unique and unforgettable experience.
Uncover San Jose – its city life, culture and culinary delights
San Jose, the vibrant heart of Silicon Valley, beckons you with its bustling city life, rich cultural tapestry, and mouth-watering culinary delights. As you uncover the wonders of this lively metropolis, you'll discover unique experiences around every corner— from striking street art and historic landmarks to avant-garde galleries and awe-inspiring theaters. The city's captivating spirit ensures a cultural scene that thrives in unconventional settings, such as former industrial warehouses and cutting-edge technology incubators. San Jose's culinary offerings round out the experience, boasting an eclectic variety of gastronomic treasures that cater to discerning taste buds. Tempt your palate with farm-to-table fare or freshly prepared sushi, or dabble in the creative fusion cuisine at innovative eateries that highlight the very essence of the city's melting pot of cultural influences. Unfurl the layers of San Jose, and you'll find yourself immersed in an enchanting world that celebrates diversity and invites you to join in the exuberant dance of life.
Discover Cartago – its colonial architecture and religious sites
The picturesque city of Cartago, nestled in the Central Valley of Costa Rica, beckons visitors with its rich heritage and stunning colonial architecture. As you meander through the cobbled streets, you cannot help but marvel at the grandeur of its historic past, much of which enjoys a deep religious and cultural significance. Exploring the ancient wonders of Cartago, you come across numerous awe-inspiring religious sites, including the striking Basilica of Our Lady of the Angels, a magnificent edifice embodying both Byzantine and Gothic architectural styles. This iconic landmark, with its intricate stained glass windows and impressive frescoes, evokes a palpable sense of spirituality, instilling in visitors an appreciation of the region's vibrant history. Immerse yourself in Cartago's enchanting ambiance and uncover the stories concealed within its architectural gems, for an experience that will surely leave you with a profound reverence for the city's glorious past.
Delve into Heredia – its hot springs, volcanoes and ancient ruins.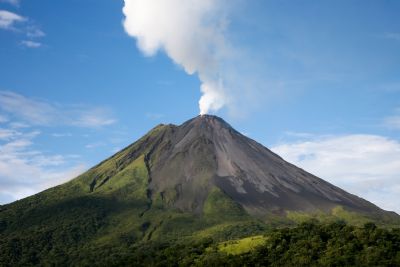 Unveil the captivating beauty of Heredia, a picturesque Costa Rican gem nestled between awe-inspiring volcanoes and age-old relics. Embark on a mesmerizing journey as you uncover luxurious hot springs that seem to have sprung up straight from the core of the Earth, offering a rejuvenating escape from the daily grind. The alluring landscape teases with its breathtaking collection of volcanoes, waiting to be discovered by those yearning to be awestruck by nature's magnificence. As the story of Heredia unfolds, seekers of a rich cultural experience will find themselves immersed in the enigmatic world of ancient ruins, rich in history and brimming with vibrant tales waiting to be told. This captivating adventure will surely leave a lasting impression on anyone who dares to delve into the extraordinary world of Heredia.
Alajuela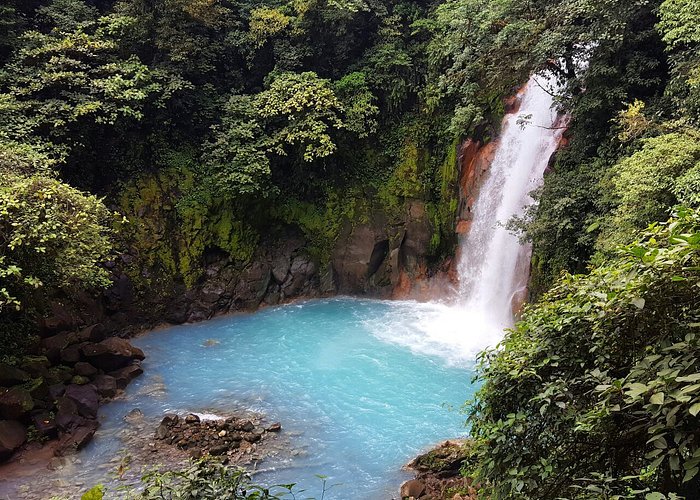 Alajuela is a picturesque and culturally rich destination located in the heart of Costa Rica. As the capital of the Alajuela province, it showcases the perfect blend of historical significance and modern-day charm. Visitors to this vibrant city are often enthralled by its stunning natural beauty, with lush landscapes that are home to an array of flora and fauna. Offering a diverse array of attractions, Alajuela boasts architectural wonders such as the Alajuela Cathedral and the Juan Santamaría Museum as well as more leisurely pursuits including the local Central Market and the relaxing atmosphere of the Los Chorros Municipal Recreative Park. Exploring Alajuela allows for a profound insight into the rich historical legacy and genuine hospitality of Costa Rican culture, making it a truly captivating place.
Limon
Limon, a vibrant and refreshing citrus fruit, stands out as a truly remarkable rejuvenator in the world of flavors. Bursting with zesty, tangy notes and infused with numerous health benefits, it has become an essential ingredient for culinary connoisseurs and wellness enthusiasts alike. For centuries, the exquisite allure of Limon has effortlessly blended with various cuisines, adding brightness and depth to dishes, while its invigorating aroma has tantalized the senses of many. Beyond the culinary realm, Limon has been valued for its medicinal virtues, proving to be an incredibly versatile ingredient worthy of appreciation. In a world where taste often merges with tradition and innovation, the timeless essence of Limon continues to captivate, enchant, and offer a refreshingly delightful experience, every time.
Costa Rica's rich culture and beautiful landscape make it an unforgettable location to explore, invest or buy. From the tranquil beaches of Puntarenas to the lush tropical rain forests of Guanacaste, each province has its own unique character that is worth exploring. There's the bustling city life of San Jose, the colonial architecture of Cartago, the hot springs and volcanoes of Heredia, and the vast biodiversity of Alajuela and Limon. No matter what type of property you seek, Costa Rica promises magical discoveries around every corner. If you have questions or would like more information about Costa Rica Real Estate, contact us anytime!
Get in touch with us today
"Shawn has been the best. He has helped me through the entire buying process and more importantly he followed up with all the details after the sale! He even helped us get our residency. Thanks for the great service, support and team resources Shawn!!!"
The Arnold Family (Developer Client), London